New Era presents Tradition HBCU Apparel Collection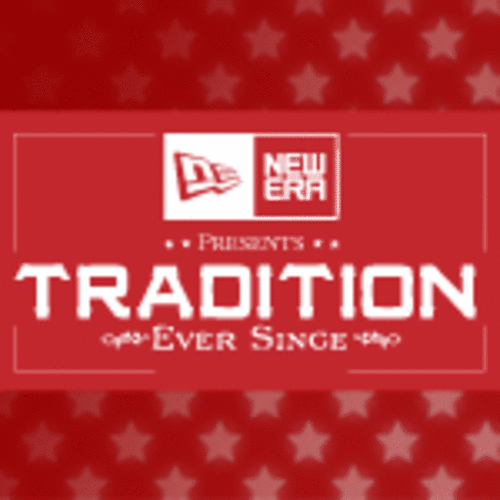 Posted By: Reginald Culpepper on October 17, 2008

BUFFALO, NY (Sept. 2008) - New Era Cap Co., Inc., the leading headwear designer and manufacturer, announced that it will team up with Tradition, an Atlanta-based apparel design company, to launch "New Era presents Tradition," a full line of caps and apparel that will support the CLC "the Yard" program for Historically Black Colleges and Universities (HBCU). The Collegiate Licensing Company (CLC), an IMG Company, will manage the licensing for the program and distribute money raised to scholarships and to other programs in need of funding.

The introduction of the highly anticipated collection was first viewed by select retailers at the MAGIC trade show in Las Vegas to rave reviews. Tradition will be available at Follett school bookstores at various HBCU campuses, also this weekend at City Gear and Marty's, just in time for the Southern Heritage Classic. These stores will celebrate the Classic weekend with Tradition with a "tail gate party" theme at various locations. The New Era caps have long been worn by the proud alumni and the loyal fan base of both Tennessee State and Jackson State, now the same support has trickled down to New Era presents Tradition apparel. The full line collection delivering in Holiday 2008 consists of fleece sets, satin jackets and a host of stylish tops.





Tradition's well thought out styling, high quality and bold graphic looks will be the unique attractive features for those longing for the better collegiate apparel.

The New Era team has always made it their business to carve out and build a niche business with their various licenses like Major League Baseball OEM partner brands and various celebrities. This landmark deal will start what New Era feels will be a long healthy relationship with the HBCU community as a whole. The HBCU legacy, their history, and the contributions of the HBCU alumni to American society will now be honored through New Era presents Tradition.

We asked that you and your friends join us at the below locations to celebrate your team spirit and support the start of a fashion brand for generations to come.

LET'S SEE WHICH TIGER WILL ROAR LOUDER THAT WEEKEND!!!!

For more information, visit http://www.neweracap.com/tradition/

STORE LOCATIONS
City Gear and Marty's
4641 American Way
Memphis, TN

City Gear
Southland Mall

City Gear
6215 Winchester Rd
Memphis, TN

City Gear
3645 Metro Center Mall
Jackson, MS

City Gear
North Park Mall
Jackson, MS

Marty's
2566 Robinson Rd
Westland Plaza
Jackson, MS
If you enjoyed this article, Join HBCU CONNECT today for similar content and opportunities via email!
Latest Entrepreneurial Updates
Popular Entrepreneurial Updates