FAMU Entrepreneurs Club Making Waves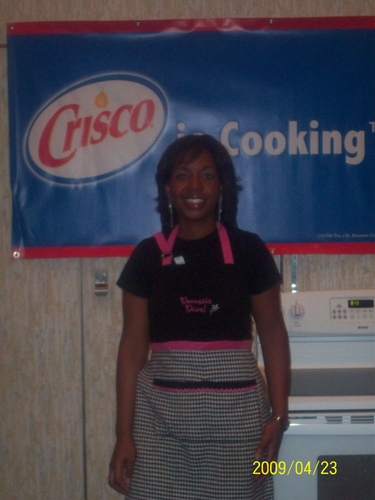 Posted By: Rachel Melson on February 07, 2007


Florida A&M University's School of Business and Industry is proving itself once again. The revamped FAMU Entrepreneurs Club has stepped up to the plate to promote excellence in technology-based entrepreneurship. In December, the FAMU Entrepreneurs Club hosted the first annual FAMU Entrepreneurship Day. According to the School of Business and Industry's Dean McKinley-Floyd, the event, "was a smashing success—pumping new life into SBI." Under the leadership of advisor Dr. Dennis Ridley and President Rachel Melson, both entrepreneurs, the club has made a quick and solid impact in the School of Business and on campus as a whole. Melson says that, "the club is to be a catalyst for change in SBI, at FAMU, and in the community." The contributions from the students in this organization are phenomenal.
Student members recruited sponsors for the event that were equally impressed. Sponsors included: The School of Business & Industry, Smart Monitors, Inc., Dr. Bobby Davis, Dr. Nanda Schrestha, Mr. Warren Walker, J.M. Huber, Inc., Ms. Tamela Hartsfield, MetLife Resources, Inc., KMR Consultants, Inc., Dr. Hudson Nwakanma, Dr. Wilbur Smith, Fringe Benefits Management Co., and Roland Club. These sponsors provided prizes, cash and in-kind donations, and judges for the event.
In addition to faculty, staff, and corporate guests, over 100 students attended. Melson, headed the student team in putting on the event. "It started as an idea in our Quantitative Methods Analysis class, and when we realized the importance of the opportunity we went forward with the plans. Dr. Ridley was behind us 100%, but always let the students learn for themselves." The students agree that this method of live case study was better than any of the Harvard Business School or typical text book case study methods of other business schools. This hands-on approach allowed students to incorporate all aspects of business classroom learning in a real-life case. Tyler Cheatham, club vice-president, was excited about the level of responsibility that each member had. "It may have been only a few of us at first, but our excitement was contagious. The club has really grown since its inception." It is clear, that FAMU's School of Business and Industry is a leader in live technology-based entrepreneurship case study.
During the event, a rigorous business plan competition took place. The winning entrant, Vennom Innovations, LLC (coached by Dr. Benjamin), proposed a well thought out product for mothers that allowed them to record lengthy messages/songs on an mP3 player attached to their infant's bottle. The team combined knowledge in management engineering, electrical engineering, and business to create the plan and product. As a result, Vennon is now eligible for a Kauffaman Foundation all expenses trip to their national competition in Atlanta, Georgia, in April, 2007. Good luck in Atlanta, Vennon. Bring home the trophy for FAMU.





Other entrants: Vital Rhythm (best marketing plan - proceeding to Pi Sigma Epsilon national competition), Green Pages (best – feasibility), Tracs Program, AWR Services and UKN Investors validated the success of technology-based entrepreneurship at SBI as well.
Melson noted that it was a lot of hard work, and included times when it looked like obstacles would prevent us from moving forward, but we did. The students realized the difference that active involvement in one's education can make in the short and long run. "The project was not easy, but SBI and the FAMU Entrepreneurs Club are not for weak minded or weak hearted individuals. I would have gone to another business school had I wanted the easy way out. We chose FAMU's SBI and this project for the club because it was a challenge. We evaluated our risk tolerance and decided that we wanted the higher returns generated from higher risks." Melson's club had the right forecast—the returns were high, and continue to be. The club has received national recognition since the Entrepreneurship Day and has been invited to host the National Extreme Entrepreneurs Tour later this year. They are looking forward to implementing a summer entrepreneurship camp for prospective students and will be hosting a mini-series for high school students on the importance of active involvement in education.
The Entrepreneurs Club is really a family, and you'd see that from sitting in on one of their meetings. Everyone is comfortable and yet business gets accomplished swiftly. Their advisor, Dr. Ridley jokes with the members and they continuously ask for his suggestions and advice on various topics. You can find the members discussing business ventures and income-generating ideas often. They talk about events over the weekend and how they'll hang out together in whatever free time they can find. But they never forget what they are together for. "We not only want to be a catalyst for change in our business school and community—we want to help students improve their financial fitness and way of life. If the goal of an entrepreneur is to make a profit, then the goal if this club is to…?" Melson has a way of posing that as a rhetorical question. Her demeanor is smiles and sweetness, but she means business when it is time and business time is no time to get in her way.
FAMU is truly striking with the fame of its Entrepreneurs Club and they will continue to strike they say. "We will continue looking for sponsors and hopefully be able to encourage and retain a title sponsor for the club and the annual event," Jared Billups, treasurer, mentions. Melson chimes in, "We're positive that there is at least one organization out there that cares about the success of a positive student organization." Individuals and organizations interested in the Entrepreneurs Club, events, sponsorships, or membership may send email to secretary Allea Bailey at ourbusinessday@yahoo.com or visit their offices in suite 100 of the west wing of the School of Business and Industry on FAMU's campus.
If you enjoyed this article, Join HBCU CONNECT today for similar content and opportunities via email!